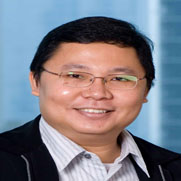 Ferdinand Dion
Partner
EMTAC Indonesia
---
Ferdinand Dion is an expertise in banking, investor relations and communications.
He is also Managing Partner of Irfindo, IR advisory firm for listed companies at Indonesian Stock Exchange since 2008.
He is advising clients from various sectors, ranging from banking, multi finance, mining, oil & gas, power-plant, heavy equipment, consumer, IT and telecommunication, property to agriculture,
The area he is focusing mainly for each corporate action such as IPOs, Right Issues, fundraisings, etc.