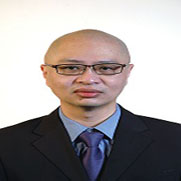 Smith Ong
Partner
Emtac Malaysia
---
Smith Ong working  is a Chartered member of CPA Australia, a Chartered Member of the Malaysian Institute of Internal Auditor and qualified Certified Internal Auditor. He also was trained as FCPA ( Foreign Corruption Practice Act) auditor and also facilitator.
He has over 15 years of experience in Internal Audit, Risk Management, Commercial Crime Investigation and Fraud Investigation. The various sectors which he has experienced include Stock brokering, Investment banking, Waste Management, Oil & Gas, Construction, Plantation, Paper & Pulp, Manufacturing, Trading, Entertainment, Hotel, Property Development, Poultry and Shipping.
With his experience in Internal Audit and Risk Management, which will make a worthwhile contribution to the company and to enrich the corporate compliance of the company.